King's Cross has transformed and fast become London's most exciting places to be, and a neighbourhood that respects its industrial roots while welcoming a trailblazing new community. Add in some of the city's best transport connections and the Eurostar right on your doorstep, and it's the perfect mix.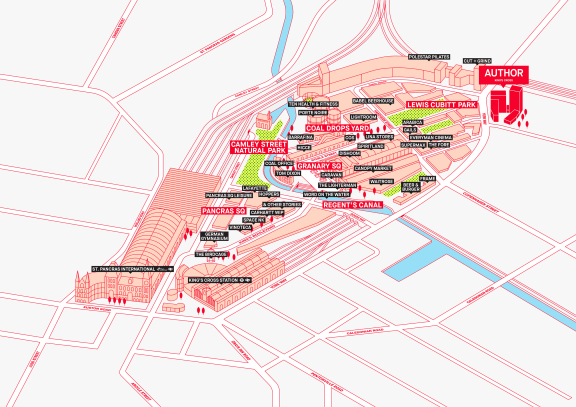 The King's Cross estate is a carefully curated mix of restaurants, entertainment, bars, cafes, shopping and more, making it an iconic, unmissable destination on your doorstep.
GOING PLACES
5 MINUTES
Coal Drops Yard
Shopping and dining hotspot
6 MINUTES
Canopy Market
The covered weekend market
8 MINUTES
Regent's Canal
Canal steps
18 MINUTES
Oxford Street
Fun, food & fashion
150 MINUTES
Paris Garde du Nord
Enjoy everything Paris has to offer
251 MINUTES
Amsterdam Centraal
Explore all corners of Amsterdam
Source: Travel times are based on fastest times from Google Maps and start from Author King's Cross, including walking, Tube and Eurostar where relevant.
This is just the beginning. Find out more.